We provide tailor-made solutions from market-specific consulting to the creation and implementation of electrifying, visionary products to the executive production of your TV project.
Delinearization, ubiquity or personalization: Today's TV experience is driven by technology. We use these exciting new possibilities to accompany and extend TV shows and formats. This way TV broadcasters can create expanded context for their shows to allow the viewer to stay within the content even longer.
Realtime Racedata crunched in a Big Data Engine and beeing rendered on a Unity Server: The WRC Live Ghosting gives the broadcast team the chance to visualize a head on head race, to analyze where and when crucial mistakes has been made and to electrify their audience.
Redbull VR: Kunde, Redbull
Put the Googles on, walk through a private living room in medeterranean Italy. At the platform you will jump from a 27m (90 ft) rock into the Adriatic Seas. Thrilling! Promise!
A 360° immersive experience produced by TeraVolt.
Top Model Voting. Client: ProSiebenSat.1
Pick your favorite model and create your own team. Share your team on Facebook. TeraVolt has developed this unique HbbTV TV enhancement for Germany's next Topmodel on ProSieben.
DTM. Client: ProSiebenSat.1
The next generation HbbTV Apps will not only feature context and orientation with smart data and emotional UX design, but also synchronize mobile applications and AR features.
Case study for ProSiebenSat.1
AirRace. Client: Red Bull
Red Bull AirRace needed a supporting content application that features all important information to that thrilling competition. We built an app on HbbTV that increased and retained viewership. And the winner is: Red Bull Media House!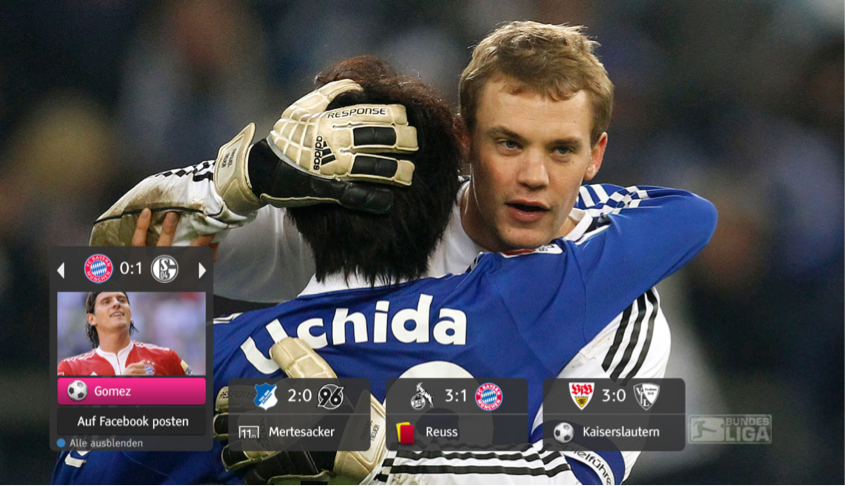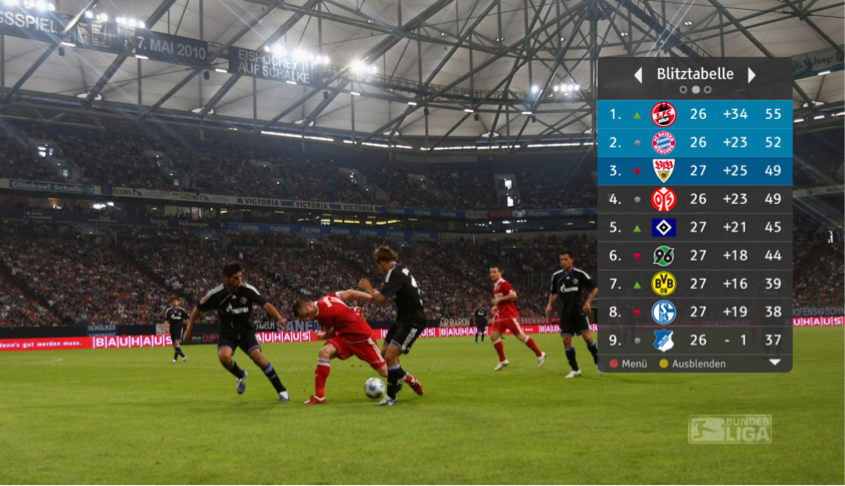 Fußball Interaktiv. Client: Deutsche Telekom AG
The Personalized Conference by TeraVolt for Deutsche Telekom had a huge impact on the viewership of sports fans. For the first time fans are able to watch their team without missingany goals in other matches. If you are looking for more interactivity in football go to Jupiter!
Mountainbike XCO. Client: Redbull
TeraVolt got the chance not only to enhance a sports broadcast, but to enhance the whole discipline. We developed a high performance big data engine and reworked timekeeping, TV GFX and the storytelling of the UCI Mountainbike World Cup. Cross Country is next, watch out!