Hamburg, August 6, 2020 - 81 percent of the German TV stations offering content via HbbTV have not implemented a Consent Tool in their media libraries. Nevertheless, they have a proud market share of 78 percent. This is the result of an analysis by TeraVolt, in which the Hamburgers watched 48 stations offering HbbTV.
Of the 29 private stations examined, only eight use a consensus tool to obtain the consent of users of their HbbTV media library to use the data. Seven of these alone belong to Pro7Sat.1, but none of the RTL group has implemented a consensus tool like many other stations. Among the 19 public broadcasters with HbbTV, only the culture channel arte obtains permission for data processing. Users of the media libraries of ARD, ZDF, RTL and Co., on the other hand, must deactivate cookies and tracking in the settings themselves. "The public authorities do not use the user data primarily for advertising purposes, however. This means that they are not under as much pressure as private users when it comes to ensuring consistency," says Oliver Koch, Founder and Managing Director at TeraVolt.
Overall, the topic of Consent had gained in importance for the German TV landscape, especially after a ruling by the Federal Court of Justice (BGH) in May. As a result, users must actively consent to the processing of their data, for example through cookies. This regulation also affects the HbbTV media libraries of the television stations.
"German TV stations have so far invoked a 'legitimate interest' in marketing in order to collect user data in their HbbTV media libraries without consensus. To be fair, the broadcasters have to be credited with the fact that implementing such a tool is not easy either," Koch continues. "After the BGH ruling, the broadcasters face the challenge of making their HbbTV media libraries content-capable. We have already implemented solutions for our partners and assume that other broadcasters will follow suit in the near future.
RTLZWEI, for example, whose Consent Tool was developed and implemented by TeraVolt, could serve as a model here. If the RTL Group and Smartclip were to follow suit, the number of private broadcasters with Consent Tool would increase from eight to 19. In total, there would then be 20 channels instead of nine.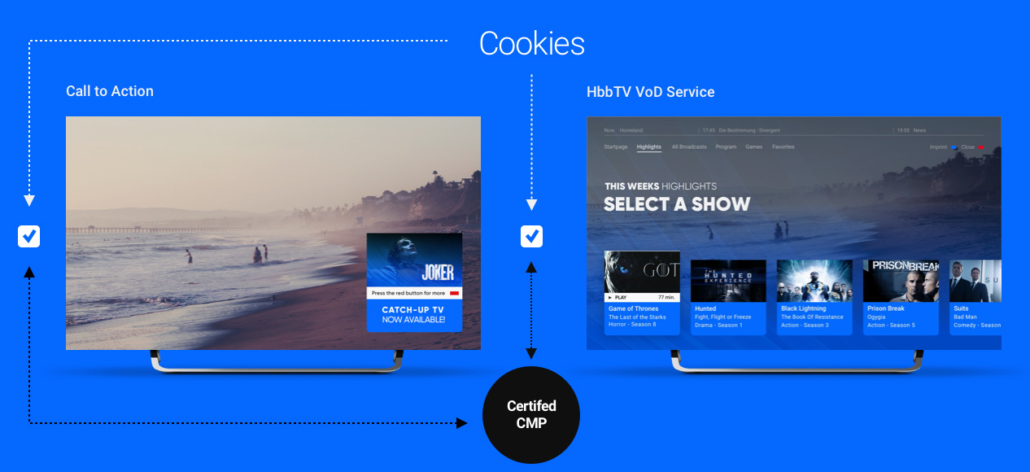 About the methodology: For its study, TeraVolt checked with a total of 48 television stations offering HbbTV whether they use a Consent Tool in their media library. Of these, 29 were private and 19 public broadcasters.
+++
About TeraVolt
TeraVolt GmbH is an owner-managed agency for enhanced TV, based in Hamburg, Germany. Founded in 2006, TeraVolt specializes in the development of pioneering digital TV experiences. The agency provides its customers with tailor-made solutions, from market-specific consultation to the creation and technical implementation of innovative products. Its product portfolio includes services, consultation and applications in the areas of Managed Platforms, Enhanced TV, Monetization and OTT. With a headquarter based in Hamburg's beloved Schanzenviertel, TeraVolt consists of a highly experienced management team and 45 strategy, product and technology experts. https://www.teravolt.tv/en/
Press Contact GSA:
Agentur Frau Wenk +++ GmbH
Tel. +49 (0)40 32 90 47 38-0
Mail: Teravolt@frauwenk.de